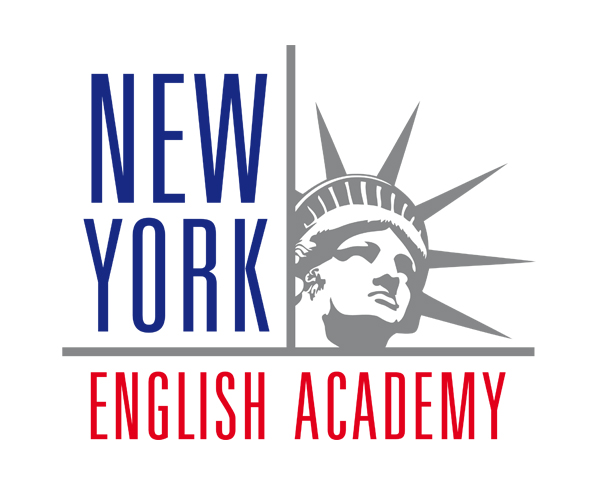 ---
New York English Academy
Our simple motto is 'Learn English through your passions!', since we believe that there is no better way to learn a language than through having fun and being genuinely passionate about the materials and activities used in the process.

We have had the good fortune of establishing strong ties with many leading cultural institutions in the region, as well as highly creative English-language professionals, all of whom have the aim of bringing you exciting new ways of learning and improving your English.
As of  September 2019 we will be offering our fifth season of highly original Courses and Events in Pisa, Lucca, Migliarino and Navacchio, and we hope they will be of service to you.
We also invite you to visit the Our Services section of this website for information about our other activities, including Business English training and consulting, translation and proofreading services, etc.
We very much look forward to hearing from you and doing our best to meet your needs.
---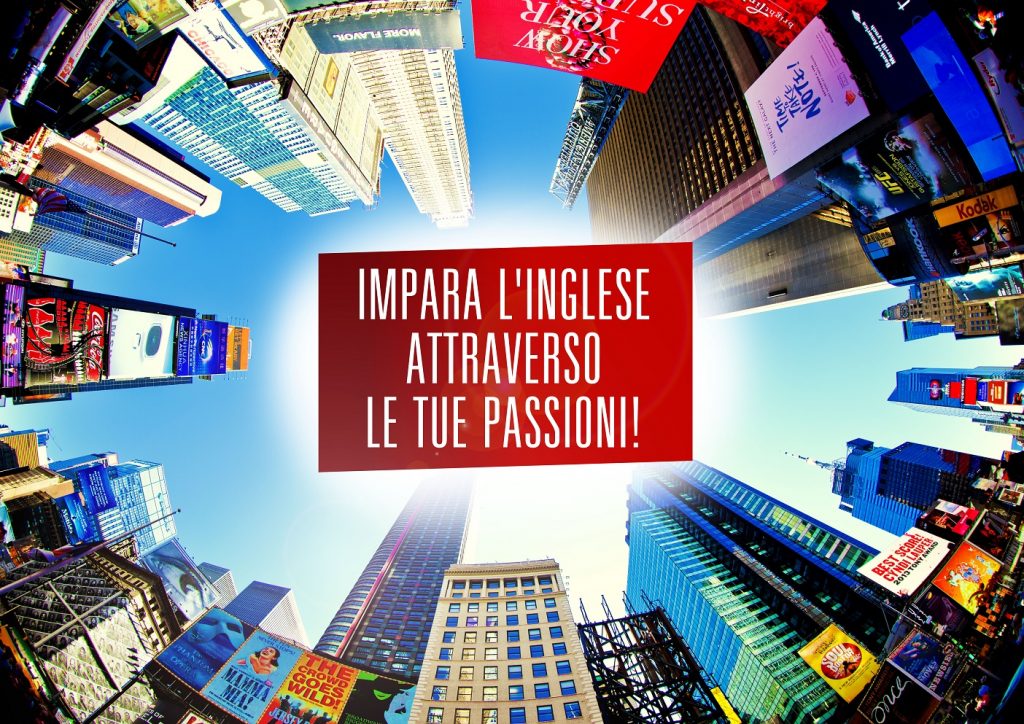 ---
To be the first to hear about our new courses and events, please follow us on Facebook or Twitter!
---
Why 'New York?'
In addition to the fact that our school's founder and Director of Studies, prof. Shemtov, is from New York, the spirit of this magical city actually imbues all of our courses and programs. While New York means different things to different people, it is undeniably one of the world's most culturally diverse cities and is at the forefront of innovation in the arts, culture, science, fashion, business, etc. We believe that these two elements of diversity and innovation provide the most effective spirit with which to approach English training, a language which is ever-evolving and becoming ever more useful, and even necessary, in more and more countries and sectors around the world.
As you can see from our programming, we are extremely passionate fans of both British English and British culture: we had numerous projects dedicated to Shakespeare last year, including our group trip to London and The Globe Theatre  and we had, and will continue to have, many exciting programs dedicated to Jane Austen.  However, if one were to ask which spirit most describes our overall approach to English training, we would have to say that it is more in the direction of the endlessly experimental New York than the more traditional – although forever fascinating and inspiring – cities of London, Oxford, Cambridge, etc. Thus, we have chosen the name 'New York English Academy.' 
---
'Learn English through your passions!'
The way in which we communicate and acquire new information is changing rapidly, especially for younger people, and we believe that many of the older methods of teaching languages are becoming ineffective and new methods are absolutely fundamental to success.
That is why we create courses and events that allow students to become genuinely engaged in the subject matter and materials being used so that while they are learning English they are also engaged in activities and conversations that they would love to be engaged in anyway. In this way, learning English ceases to be a burden, but becomes a fun tool for exploring one's natural interests and passions, which also leads to quicker and more fulfilling progress.
This is the way we all learn our first languages and we believe that this is also the best way to learn all subsequent languages. We certainly pay attention to grammar in all of our courses and we incorporate many traditional materials as well, but so much of English is simply intuitive, and we believe that these facets are best learned and honed through activities that are as enjoyable as possible.
---
Outside the classroom
Learning a language is not simply an academic subject that can be learned through books and computers, but it is also a living social tool that can only be truly mastered by sharing it and practicing it with other people in real-life social situations.  There is also the confidence factor, where the more we practice in real-life situations, including outside the comfort of the classroom, the sooner we become comfortable using the language with strangers while traveling,  doing business, etc.  That is why we constantly organize a diverse series of events, many of which are free, where students can practice what they have learned in challenging, real-life situations, and with many more people than they would  meet in the comfort of their classroom.
---
Course Materials
English is constantly changing and evolving at a much quicker pace than ever before, primarily due to globalization and the Internet, with many more influences entering the language, and endless new phrases and expressions spreading globally at a pace that was simply unimaginable just a few decades ago.
This speed of evolution means that even the newest textbooks become obsolete at a much quicker pace than before and we believe that the only way to truly stay abreast of all the new developments in English is to constantly use the freshest materials possible, drawn from as many international sources as possible. This obviously requires much more work of our teachers who cannot simply buy a textbook and relax, but it also brings more dynamism and excitement into our courses and programs, which benefits our teachers and students equally.
---
Come try for yourself
We believe that there are many great ways to learn English and there is simply no 'best' way that works for everyone. But our approach is very specific and unique and it might just be the best approach for you. Perhaps the only way to find out is to come and try a free lesson, or perhaps even one of our public events, many of which are absolutely free. Perhaps you will see why we are the fastest growing school in the region and why so many people of all ages and walks of life and fallen in love with our system.
---
Prof. Shemtov
New York English Academy is headed by Prof. Shemtov, a native speaker from New York City with more than 22 years' teaching and consulting experience in New York, Prague, Berlin and Pisa.
Prof. Shemtov is certified by both the University of Cambridge and Berlitz and has worked with organizations and professionals of all types and sizes, including top management of multinational corporations and agencies, engineers, scientists, judges, lawyers, doctors, academics, artists, students, etc.
Prof. Shemtov always aims to incorporate his wide range of international experience in providing each client with a program and teaching style that is most suitable to them.
Please see the Clients section of this website for a selection of satisfied clients and partners.
---


---
American vs. British English
We at 'New York English Academy' place a high premium in exposing our students to both American and British English, especially as both are increasingly used and heard worldwide. Not only do we use printed materials and audio-recordings from both sources, we also regularly invite guest teachers into our classes so that students can practice what they have learned with teachers of various accents and backgrounds. In fact, some of our courses are structured with alternating teachers so that students don't become too comfortable with just one type of English, or just one teacher.
We occasionally have clients who specifically ask for American English, including those who do a lot of business with American companies, or are fans of American films, music, etc., and we also have clients who specifically ask for British English, either for business reasons or because they prefer British culture. While we always do our best to accommodate our clients' wishes, we also always encourage our clients to consider a combination of both English traditions since the barriers between the two are falling quickly and one cannot watch English television, read English newspapers, attend an English-speaking university, or interact with an English business without encountering both American and British English on a regular basis. We believe a healthy balance of the two is truly the best way to prepare for life in the English-speaking world and for that reason our team is comprised of an even mix of mother-tongue teachers from both the USA and UK.
While many people believe that the only true English is the 'original' British English, we see our language as something much more complex and colorful. The story of English actually starts in Germany, or more specifically, the German city of Angeln, whose inhabitants, the Anglos, traveled westward to what is known today as England (https://en.wikipedia.org/wiki/Angles).  That is where the language did most of its development, mixing primarily with French and Latin, but it wasn't until last century that English truly exploded and became the international language of our time. A lot of this is undeniably due to the spread of American culture, both through its entertainment and technology industries, and primarily through the Internet and tech companies such as Apple, Google, Facebook, etc.
Regardless of how one feels about globalization and the spread of American culture, the fact is that the English that one encounters all around the world today is heavily influenced by this phenomenon and we believe that one cannot get a complete grasp of real-life English without studying both traditions. (Indeed, there are many other strong strains of Englis, including Australian, South African, Carribean, etc., however, the two most dominant traditions are certainly American and British.)
(For those who want to go really deeply into linguistics, you may want to read this article about how the English spoken in the South of the U.S. – an English that is often less-respected than the one spoken in the North – may be closer to the English spoken during Shakespeare's times, which raises all sorts of interesting questions and ironies pertaining to 'authenticity'.)
---