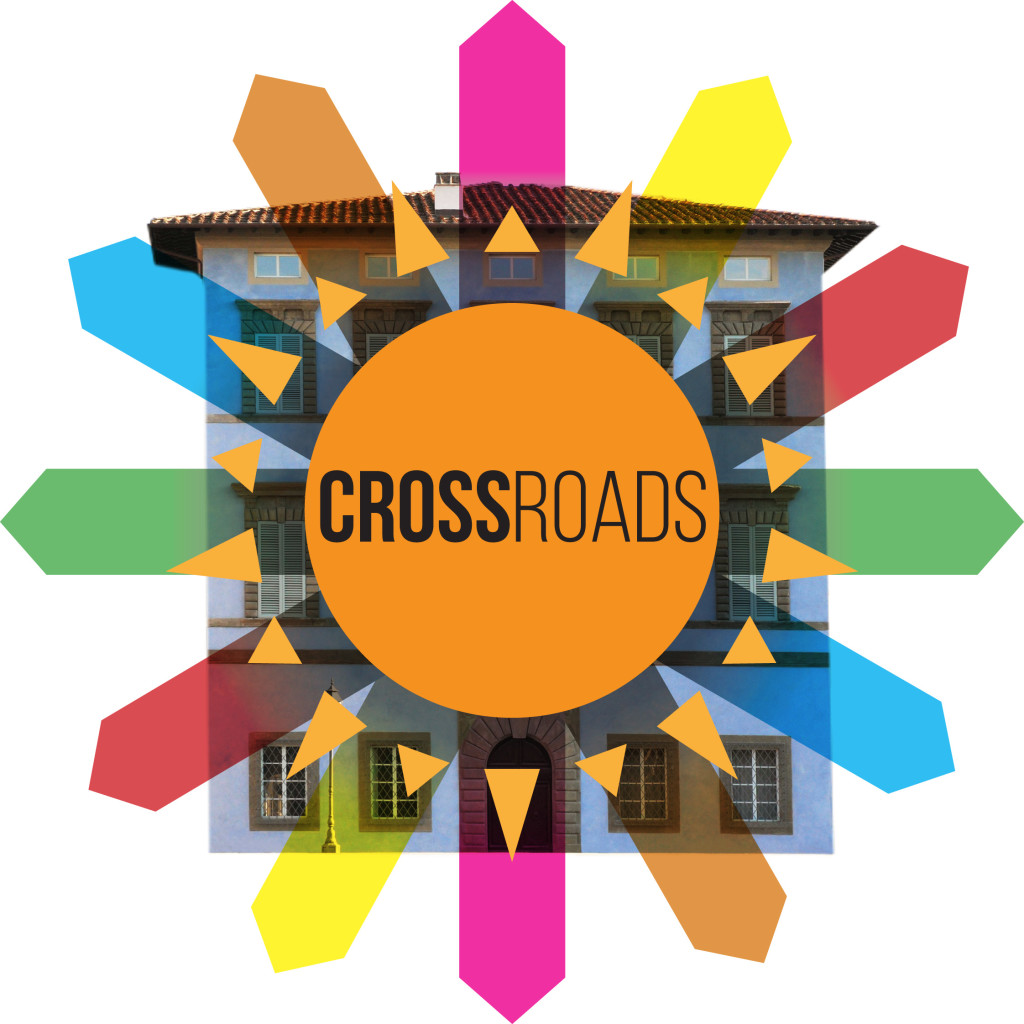 ---
Palazzo BLU in collaborazione con New York English Academy presenta
INCONTRI IN LINGUA INGLESE SU ARTE, MUSICA E LETTERATURA
---
Crossroads intende proporre una serie di iniziative rivolte ad un pubblico internazionale interessato a parlare in lingua inglese. Nell'ambito di Crossroads, Palazzo BLU promuove una serie di incontri con autori e studiosi di arte o letteratura su temi o autori legati al territorio pisano, tutti in lingua inglese.
---
NUOVO:

21.01.2018 – 

Roan Johnson
---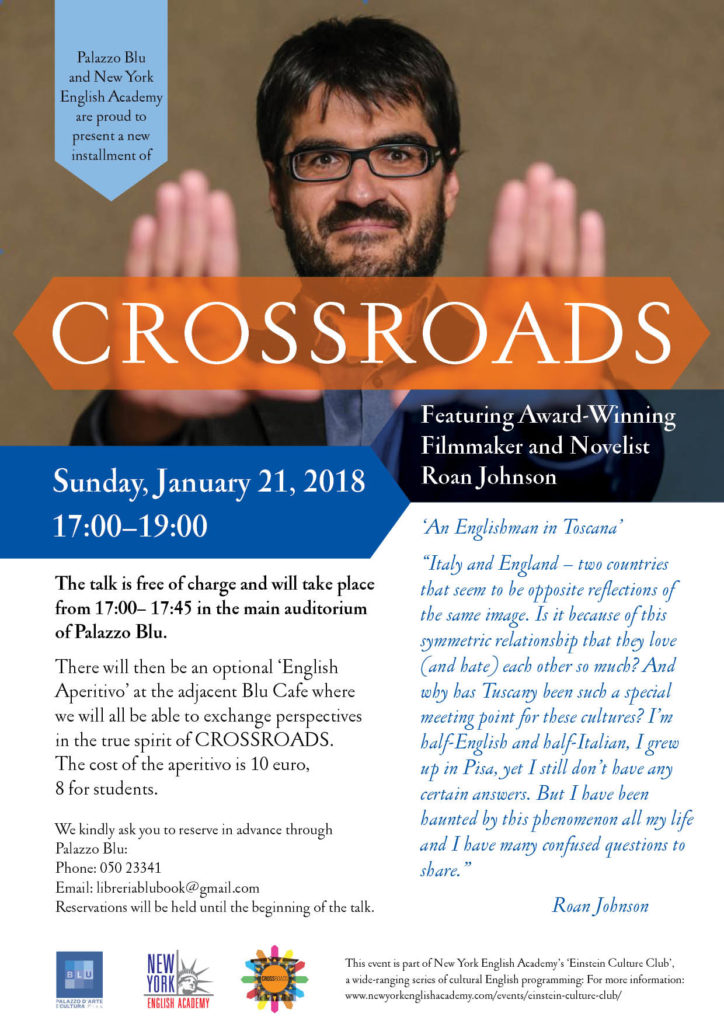 ---
Download poster HERE.
---
Palazzo Blu e New York English Academy
sono liete di presentare una nuova puntata di
'CROSSROADS'
con il pluripremiato cineasta e romanziere
Roan Johnson
Domenica 21 gennaio 2018
dalle 17:00 alle 19:00
---
'Un inglese in Toscana'
 "L'Italia e l'Inghilterra – due Paesi che sembrano essere riflessi opposti della stessa immagine: è a causa di questa relazione simmetrica che si amano (e si odiano) così tanto? E perché la Toscana è stata un punto d'incontro così speciale per queste culture?
"Sono mezzo inglese e mezzo italiano, sono cresciuto a Pisa, eppure non ho ancora risposte certe… ma sono stato perseguitato da questo strano fenomeno per tutta la vita e ho molte domande confuse da condividere".
– Roan Johnson
---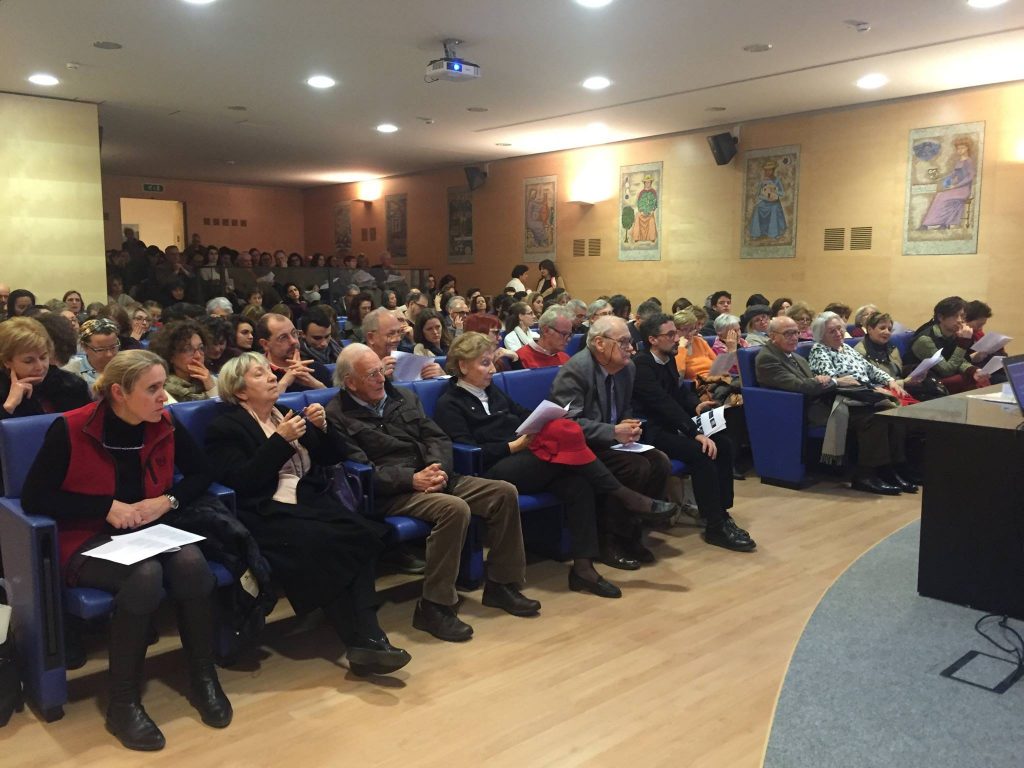 ---
L'incontro è gratuito e si svolgerà dalle 17:00-17:45 nell'auditorium principale di Palazzo Blu.
A seguire, si terrà un 'Aperitivo in inglese', la cui partecipazione è opzionale presso l'adiacente Blu Café dove potremo scambiare punti di vista insieme al nostro ospite, nel vero spirito di CROSSROADS. Il costo dell'aperitivo è di 10,00 euro / 8,00 per gli studenti.
Vi chiediamo gentilmente di prenotare in anticipo tramite la Libreria BluBook:
Tel .: 050 23341
Email: libreriablubook@gmail.com
Le prenotazioni si terranno fino al giorno prima del discorso.
---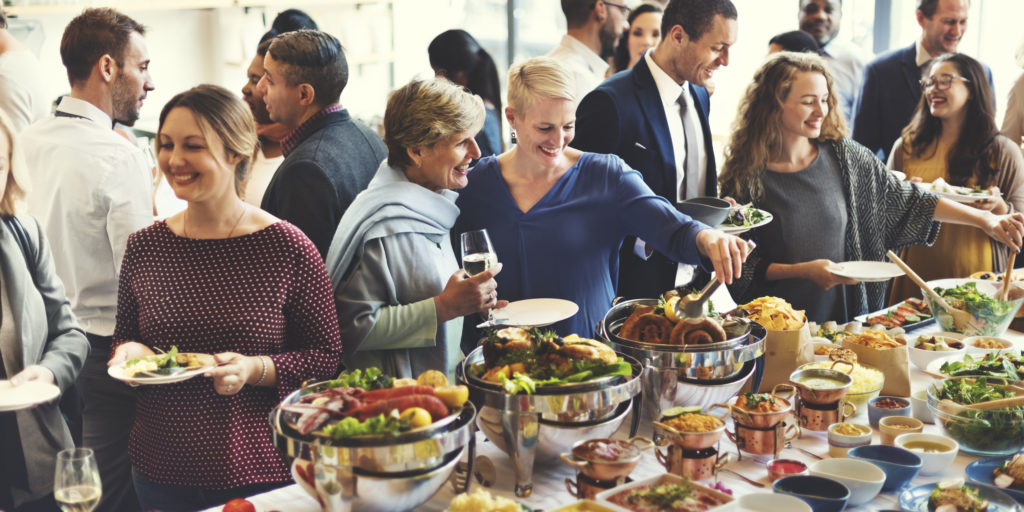 ---
This event is part of New York English Academy's 'Einstein Culture Club', a wide-ranging series of cultural programming in English. For more information:
www.newyorkenglishacademy.com/events/einstein-culture-club/
---
Per essere sempre informati sui nuovi corsi ed eventi, seguiteci su Facebook o Twitter!
---
Ecco alcuni dei nostri precedenti eventi:
---
Prof. Anthony Leonard Johnson
The Pisan Circle. The Shelleys and Lord Byron
18 February 2016 at 6 pm
English Aperitivo at 7 pm
Prof. Paul Tucker
Ruskin on the "Lungo l'Arno" 1840-1882
17 March 2016 at 6 pm
English Aperitivo at 7 pm
Prof.ssa Carolyn Gianturco
A Professional Orchestra and Vocal Soloists in Eighteenth-Century Pisa: Who? What? Where?
28 april 2016 at 6 pm
English Aperitivo at 7 pm
---
16.05.2017 dalle 19:00!
Palazzo Blu (sala espositiva piano terra)
---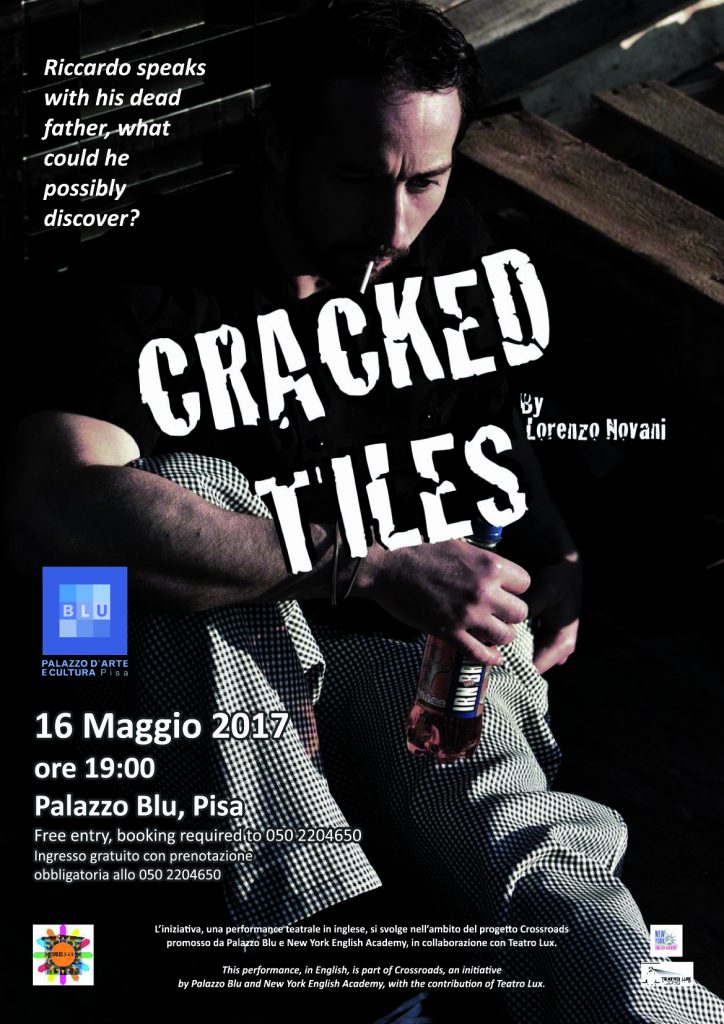 ---
"Riccardo speaks with his dead father: what could he possibly discover?"
"Cracked Tiles" è una commedia tragica, scritta e interpretata dall'italo-scozzese Lorenzo Novani che ha già ricevuto delle eccellenti recensioni al Fringe Festival di Edimburgo nel 2016.
A Palazzo Blu (sala espositiva piano terra), il 16 maggio 2017, ore 19:00
L'iniziativa, una performance teatrale in inglese, si svolge nell'ambito del progetto Crossroads, promosso da Palazzo Blu e New York English Academy, in collaborazione con Teatro Lux.
Prenotazione telefonica obbligatoria allo 0502204650 (Biglietteria Palazzo Blu). Solo trenta posti disponibili.
Per motivi organizzativi, si raccomanda la massima puntualità. La prenotazione si considera decaduta con l'inizio dello spettacolo.
---
Per maggiori infomazioni contattare: Palazzo BLU at +39 050 220 46 50 | info@palazzoblu.it
---